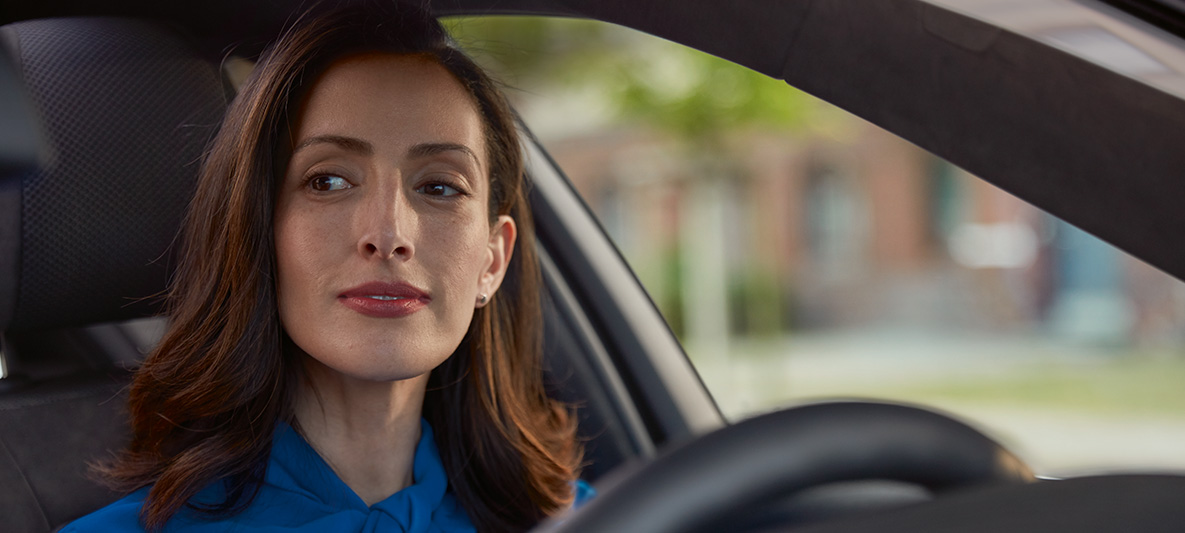 RESTORED WITHOUT TRACE.
Life leaves its mark. On all of us – and on our cars. With the BMW Repair Service, the experts are always there for you – with expert personnel, the latest repair methods and Original BMW Parts. They ensure a swift and expert restoration to the original condition – without any traces. And so the time for special moments is not just simply replaced but restored as quickly as possible.

"YOU CANNOT CAPTURE THOSE SPECIAL MOMENTS. BUT YOU CAN CARE FOR THEM."
THE SMALL DETAILS MAKE THE GREATEST DIFFERENCE.
It is the details that determine the big picture and also shape the pleasant moments. And the situation is very similar with your BMW. This is why your Authorised BMW Service Centre ensures that small flaws are rendered invisible again and your BMW continues to gleam as it did on the very first day. Whether you have a dent in the body or a scratch in the paintwork or a tear in the upholstery – the services of BMW Cosmetic Repair & Care quickly and precisely ensure that you can concentrate solely on the pleasant details.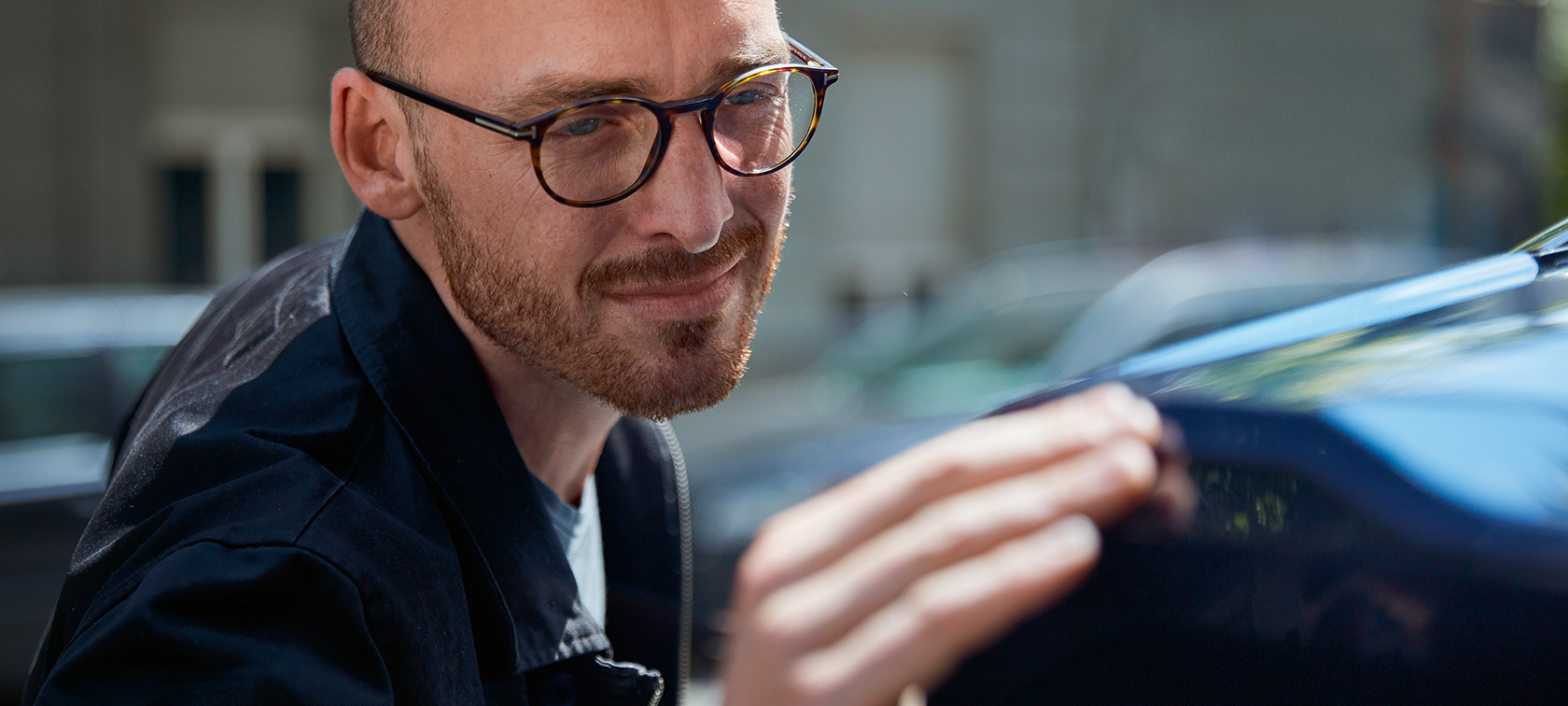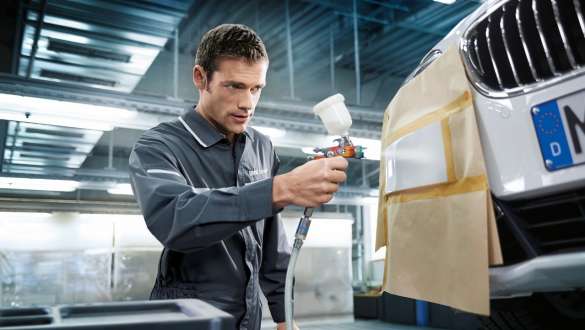 BMW PAINTWORK REPAIRS.
Just a scratch in the paint detracts from the appearance of your vehicle. With BMW spot paint repair, your Authorised BMW Service Centre removes minor paint damage to proven BMW standards of quality: quickly and accurately using the environmentally friendly approved BMW Paint. A special treatment and partial painting is able to eliminate chips, scrapes or small scratches in the paintwork without removing the parts – with gleaming results.
BMW INTERIOR REPAIRS.
Daily life leaves it mark. You probably don't want to be constantly reminded of this by your leather seats. That's no problem at all, with BMW interior repair, the marks left by daily life on your leather seats can be quickly and easily removed. In this way, you can greet every new day with a fresh appearance.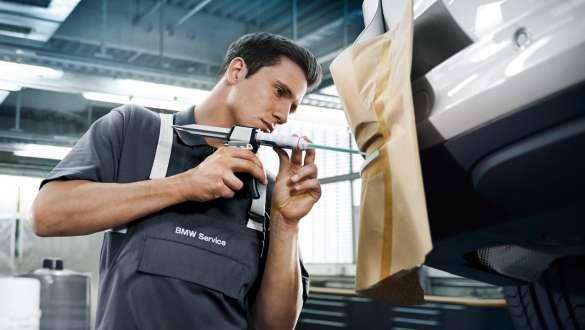 BMW PLASTIC REPAIRS.
Extending your horizons sometimes means having to overcome obstacles. And during the process, it's easy to pick a small crack or scratch in the bumper. However, thanks to BMW plastic repair, it's just as quick and easy to rectify any minor damage to exterior plastic parts. This makes sure that life's obstacle race will leave no visible marks.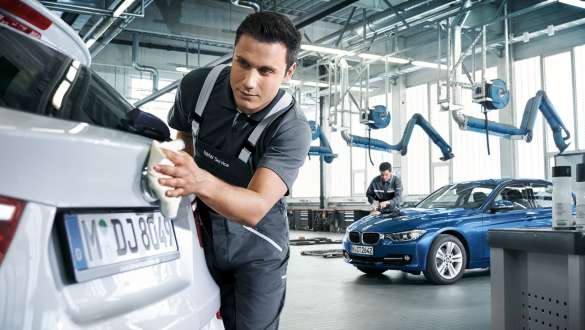 BMW DENT REPAIRS.
The first impression counts. This is just as true for the appearance of your vehicle. This is why your Authorised BMW Service Centre, removes damage from parking or small defects on the bodywork with the innovative methods of BMW dent repair. So that you always leave a good impression – and no depressions.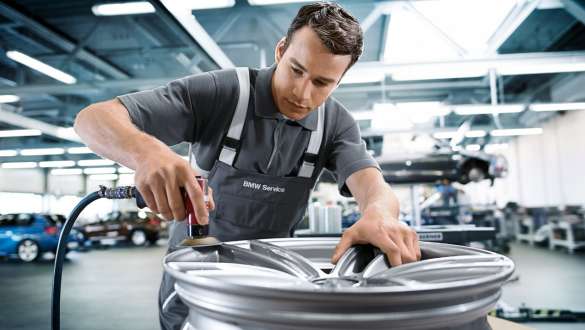 BMW WHEEL RIM REPAIRS.
We don't keep reinventing the wheel but we can make it look as new. Just one small moment of inattentiveness when parking can result in kerb damage to the rim. However, small damage to the wheels is generally only cosmetic and can be repaired at your Authorised Service Centres with an innovative filler and then painted. And your BMW aluminium wheel looks like new. Only if larger structural damage has occurred it will be necessary to replace a wheel.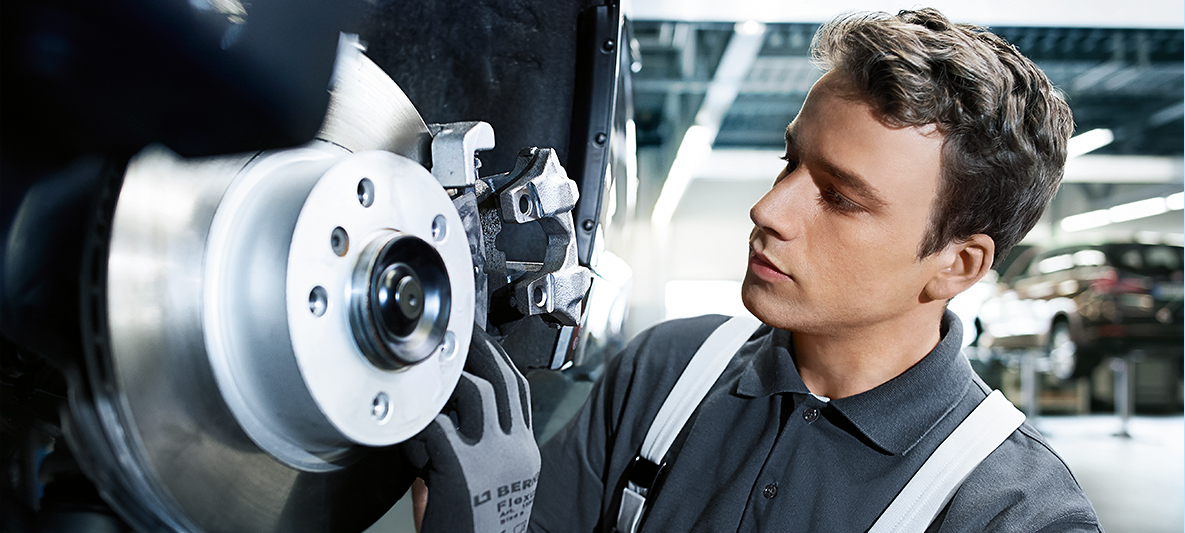 ELECTRICAL AND MECHANICAL REPAIRS.
When it comes to BMW repairs of mechanical parts such as brake pads and discs or electronic parts such as your navigation system, a specialised BMW mechanic is needed. After all, no one knows the innovative technology in your BMW better than the experienced and highly qualified service specialists at your BMW workshop. Your BMW Service Centre uses only Original BMW Parts for BMW repairs, guaranteeing the highest levels of quality and performance. Original BMW Parts are tailored to your BMW – each component is extremely reliable and made to last, ensuring long-term good value. BMW repairs mean you can always be sure of expert advice and the best possible service.

Electrical repairs

Mechanical repairs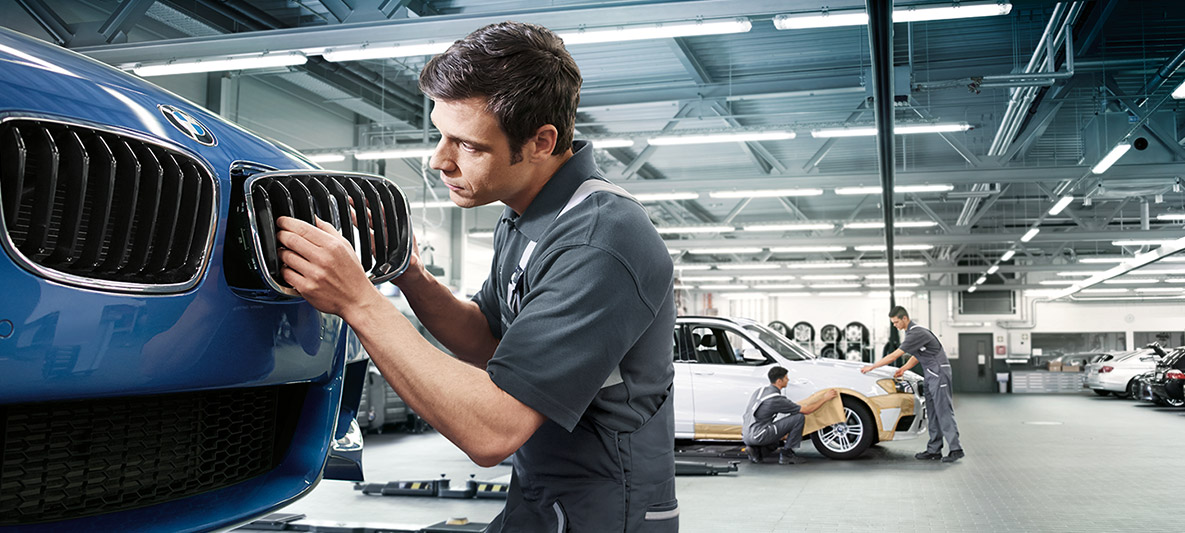 BODY & PAINTWORK.
BMW takes care of the repairs to your vehicle, ensuring that it retains its value over time. The BMW service specialists in our approved body or paint shops are equipped for just this type of precise repair. Using their specific technical knowledge and modern repair techniques, BMW service specialists carry out professional repairs to your BMW so that you can once again enjoy that feeling of all-round security.

The use of Original BMW Parts supplies precision and functionality down to the smallest detail – they are subject to the same strict quality standards as BMW vehicles themselves. The accuracy of fit and high-quality workmanship of each Original BMW refurbished part ensure that all components in your BMW work together perfectly – for optimum performance as well as maximum safety and durability.

COSMETIC CARE & REPAIR.
With BMW cosmetic care & repair your BMW Service Partner effortlessly smooths out little nicks and bumps of daily life. BMW cosmetic repairs are carried out quickly and precisely at the high level of quality you expect from BMW. Our experienced technicians eliminate minor dents in the body, scratches to paintwork or tears in the upholstery. This ensures that your BMW permanently retains its perfect appearance, its value and your driving pleasure. Moreover, our wide range of Original BMW Care Products helps you protect the sleek aerodynamic sheen of your BMW. Try it for yourself and you will be convinced of the value of professional cosmetic repairs and care for your BMW.

Read more