DRIVING PLEASURE IN FOUR VARIANTS.
The Driving Experience Control with ECO PRO Mode.
Whether on long trips, in stop-and-go traffic or on normal urban journeys, the Driving Experience Control guarantees varied driving pleasure to match your personal preferences. Drivers can choose between the four different modes COMFORT, SPORT, ADAPTIVE in combination with the special equipment option of Adaptive suspension, and ECO PRO. The following will give more detailed information of the ECO PRO and its intelligent package of technologies that enables drivers to reduce fuel consumption by up to 25 per cent.
Read more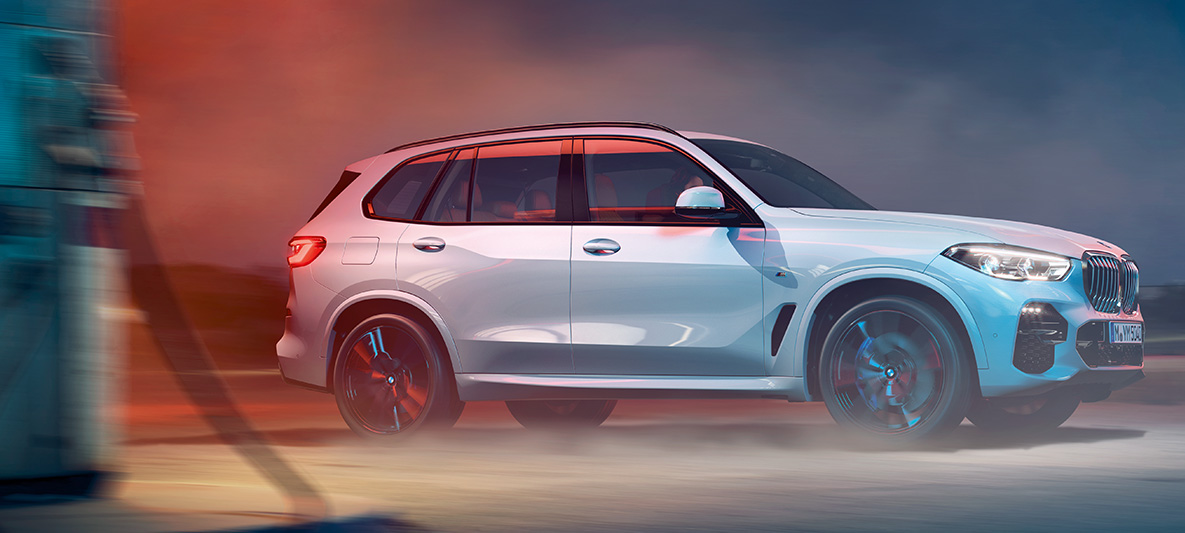 BRAKE ENERGY REGENERATION.
You press down on the brake. At the same time, energy is produced. Valuable kinetic energy that can be exploited. Brake Energy Regeneration transforms it into electrical energy and uses it to charge the battery instead of letting it dissipate to no effect. Less effort is also required from the engine to charge the battery, which in turn reduces fuel consumption and emissions.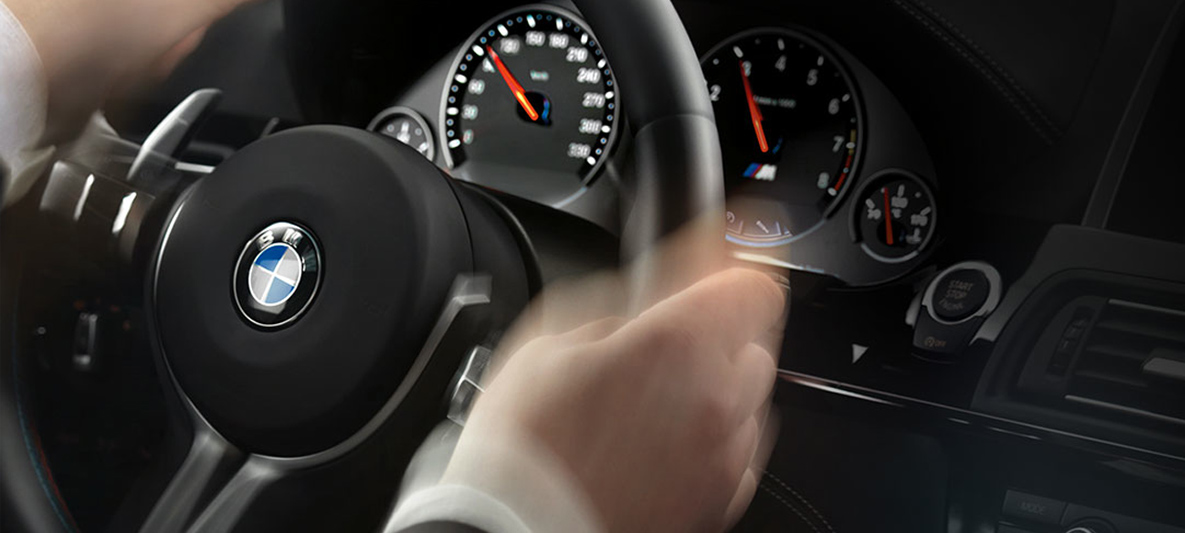 ELECTRIC POWER STEERING.
Conventional systems for supporting the driver's steering power work with hydraulics. They are in permanent operation – even if the driver is not moving the steering wheel at all. And this costs energy. In the case of Electric Power Steering, an electric motor replaces the hydraulics and only becomes active when the driver actually moves the steering wheel. On straight roads or with a constant steering angle in corners, the system does not intervene and uses no energy. Fuel consumption is reduced as a result, while the typical BMW dynamic driving experience is retained.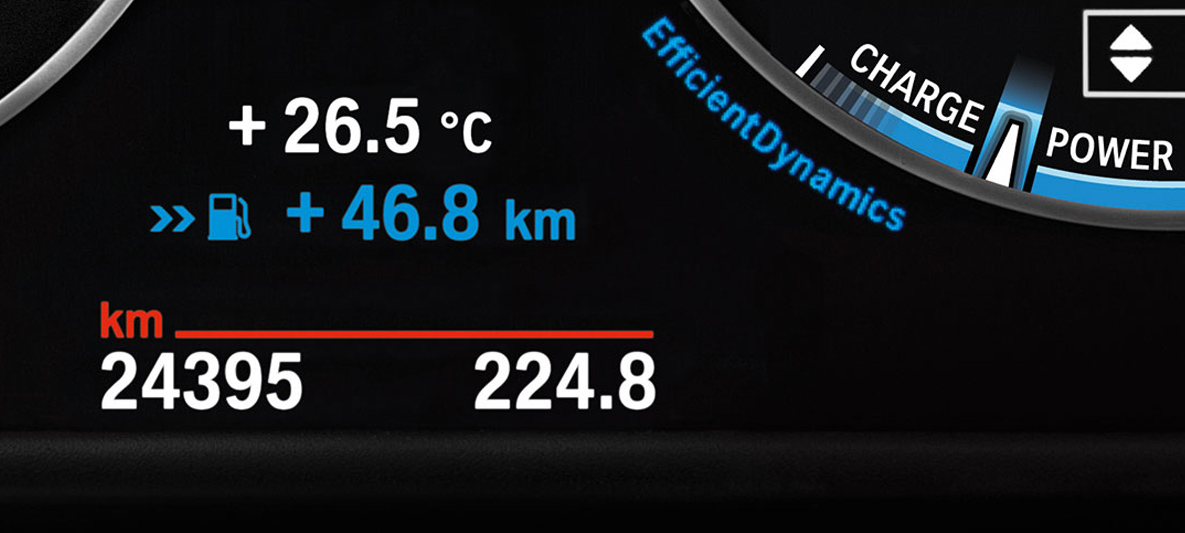 BONUS RANGE.
The consumption-optimised ECO PRO mode ensures that the accelerator pedal and transmission parameters together with the heating/climate control strategy are all intelligently adapted. ECO PRO tips help you to enhance your own driving behaviour and the Bonus range informs you of how many additional kilometres you have gained by driving with optimised consumption in the ECO PRO mode.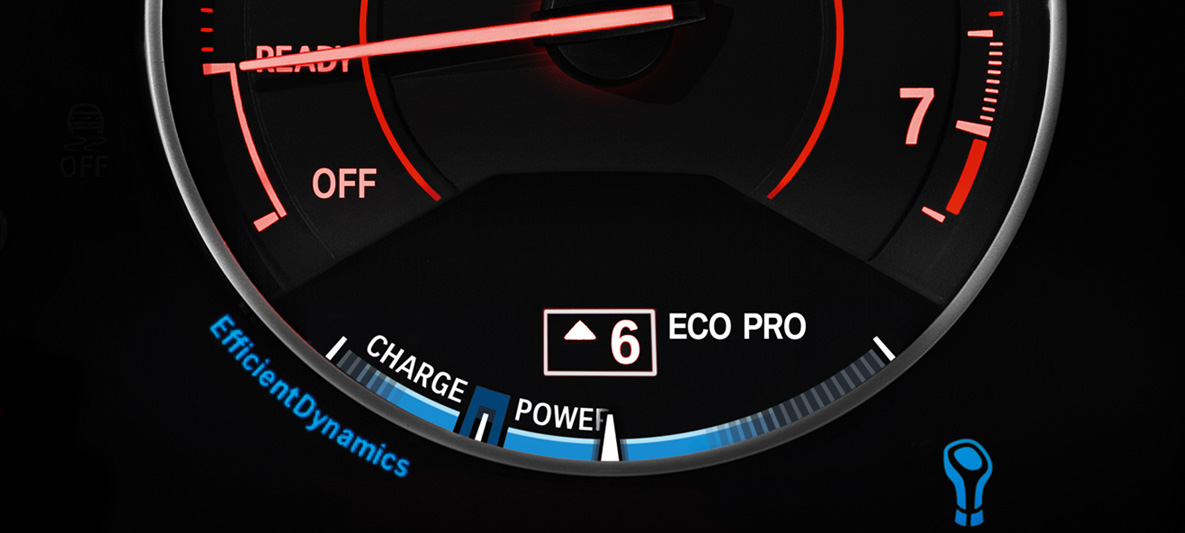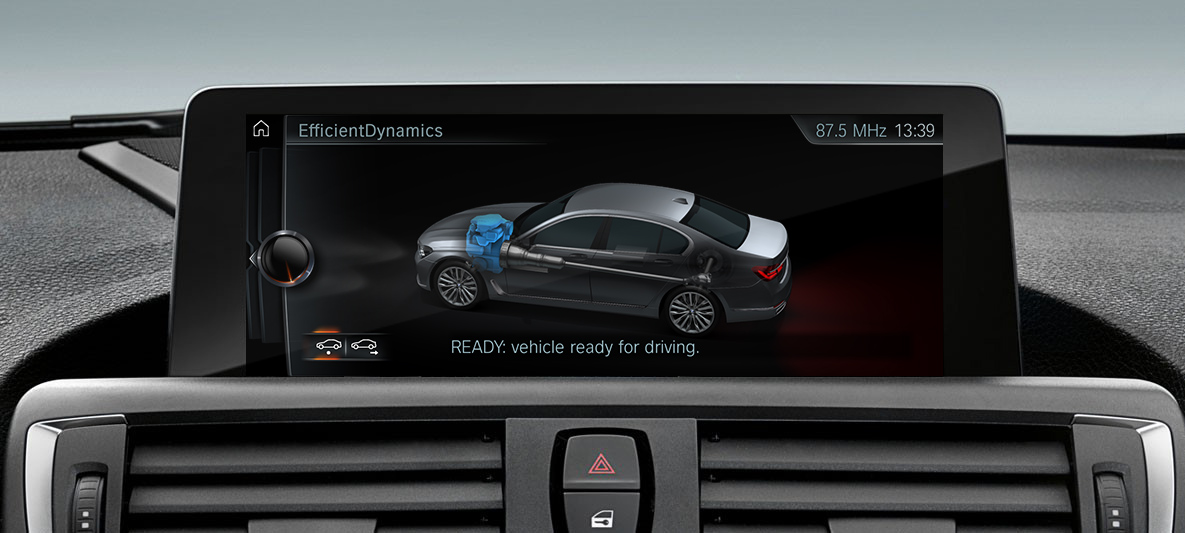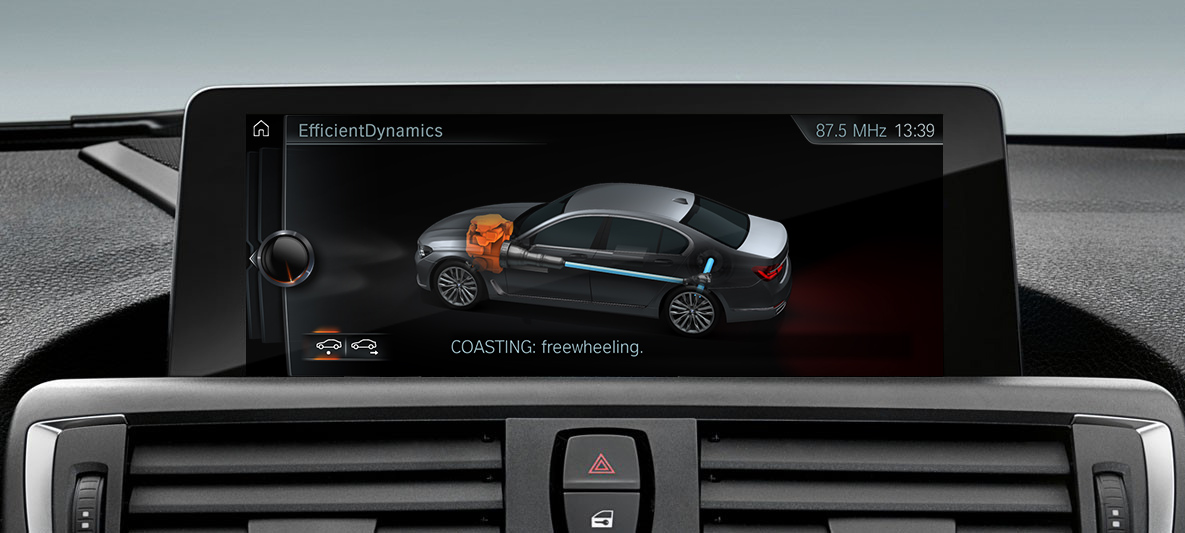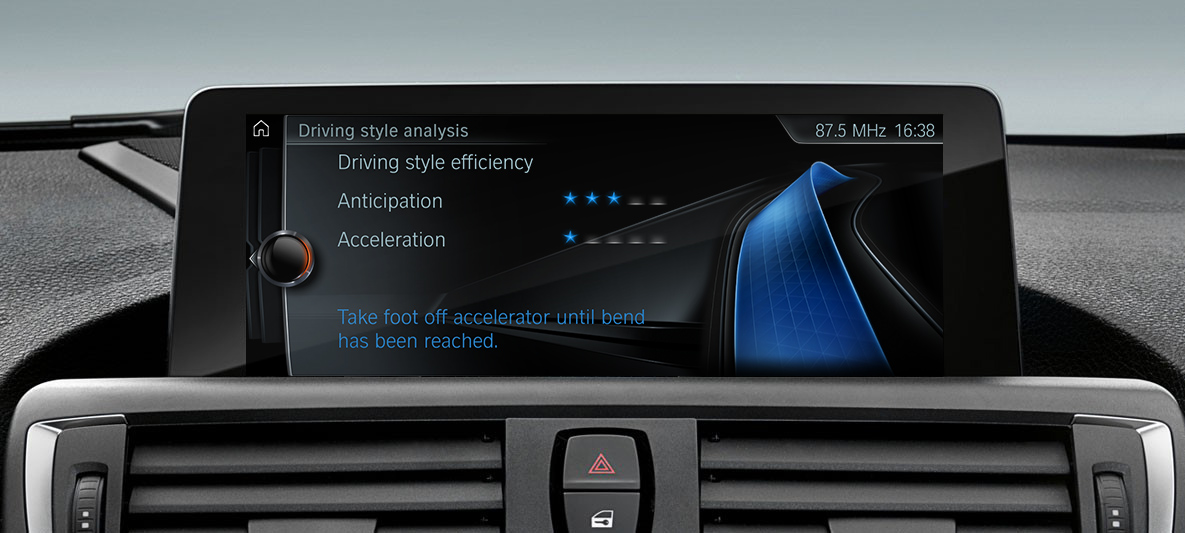 Gear Shift Indicator

Automatic Start/Stop function

Coasting function

Route-ahead assistant
​
Fuel consumption and CO2 emissions.
All technical data are indicative only and varies as per market and configuration. For more information, please check with your local dealer for all fuel consumption and CO2 emissions.